"Tiger" Tom Pistone

"Tiger" Tom Pistone takes the high side as Tiny Lund broadslides
underneath at Columbia Speedway in the 60's (Photo by Dave
Underwood and sent in by Dargan Watts)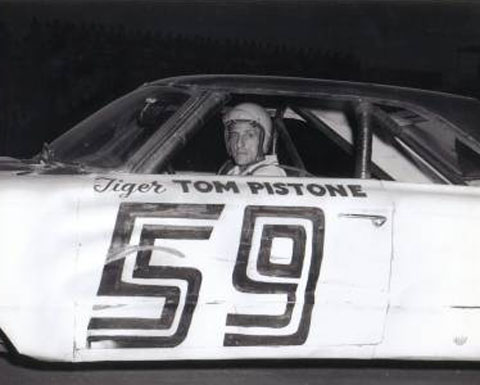 Tiger Tom Pistone at Smoky Mt. Raceway (Tenn.) in about 1965. This
is a Ray Taylor photo from the collection of Junior Spencer.

Tom Pistone loses control in a race at Columbia Speedway in the late
60's. Photo by the late Dave Underwood and sent in by Dargan Watts.

Another image of Tom Pistone a couple of weeks later at Columbia
Speedway. Photo by Dargan Watts.