John Lawhorn

Photo sent by Tom Fenos

John Lawhorn at the 1983 Dirt Track World Championship Pennsboro
West Virgina. Photo by Roger Warrick.

Photo sent by Terry Murray

John Lawhorn in the Roy Cruise #C5 at the 1985 North South 100
Florence Speedway. Photo by JTodd LeFever.

Photo by Doug Lee

Photo by Mike Roland

The 1991 Brooks ride driven by John Lawhorn. Photo sent by Brian Brooks.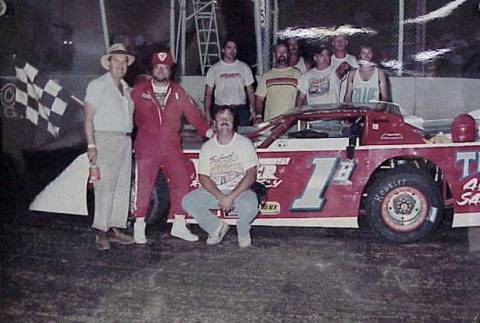 John Lawhorn drives the Brooks #1B to a win in the first leg of the 1991
Ironman at Florence Speedway. (Front Left to Right) John's dad Bill
Lawhorn and promoter Jerry King. (Middle Left to Right) Brian Brooks,
unknown, John Brooks, unknown. Photo sent by Brian Brooks.

Photo by Doug Lee

Photo by Doug Lee