Rick Schwallie Photography
Florence Speedway
25th Annual North/South 100
8/10 & 11/2007


www.rickschwalliephotos.c
o
m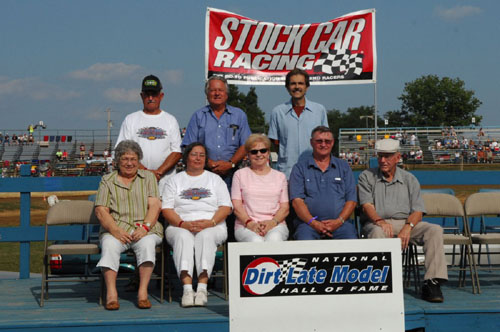 2007 National Dirt Late Model Hall of Fame Inductees

A heat race sits on the front stretch in front of the crowd

Chub Frank gave race winner Jimmy Owens
a run and would end up third overall.

Scott James was a favorite to win
but a brush with the wall on lap 3 ended his night.

The back stretch crowd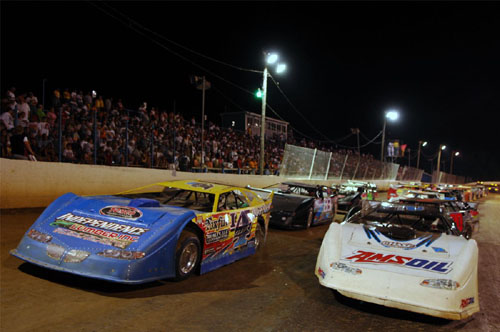 The starting grid sits on the front stretch before the start of the race.

Scott James, a avid Cincinnati Bengals fan had his helmet painted like a
Bengals helmet.

The four wide salute to the fans.

00 Freddy Smith races under 88 Wendell Wallace.

44 Earl Pearson Jr. and 0 Scott Bloomquist

75 Bart Hartman and 44 Earl Pearson Jr

1* Chub Frank and 2 Brady Smith

41 Brad Neat, 88 Wendell Wallace, and 21 Billy Moyer

31 Skip Arp and 0 Scott Bloomquist

Jimmy Owens

Jimmy Owens and crew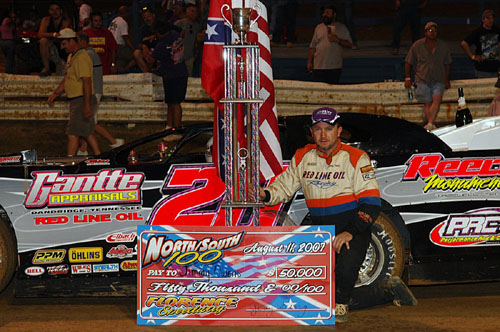 2007 North/South 100 Champion Jimmy Owens