Rick Schwallie Photography
Eldora Speedway
13th Annual Dream
6/9/2007


www.rickschwalliephotos.c
o
m

Tim McCreadie enroute to setting fast time

Doug Drown

After failing to finish his heat race,
Tim McCreadie's crew works on his engine.

John Mason in his familiar colors while celebrating 35 years in racing

Brandon Kinzer

The starting grid sits on the front stretch before the start of the Dream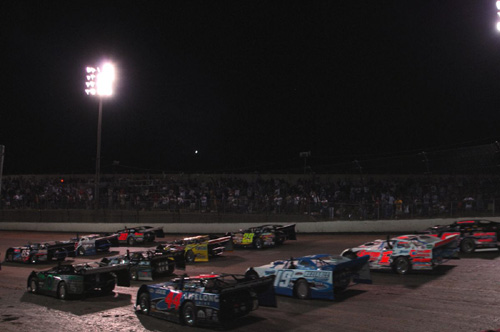 The four wide salute passes in front of the crowd

44 Earl Pearson Jr. and 88 Wendell Wallace

83 Scott James and 44 Clint Smith lead the field to green.

Steve Casebolt leads Scott Bloomquist on a restart with just two laps to go.

Steve Casebolt after winning the biggest payday in Dirt Late Model racing

Steve gets a big hug from his wife Hayley

Announcer Bret Emrick interviews the winning car owner
Dale Beitler and his daughter Candi.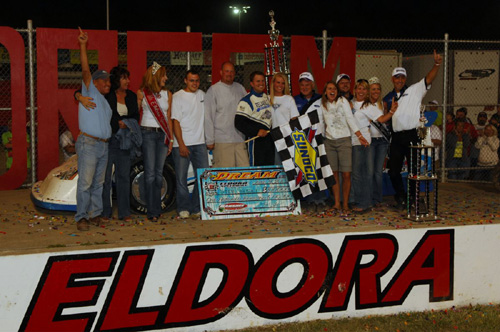 Steve Casebolt joined by his crew and family

Josh Richards offers his congradulations to Casebolt