Cleveland Speedway
Cleveland, TN
O'Reilly Summer Nationals
July 26, 2007

Photos by: Michael Moats
MRM Racing Photos

www.mrmracing.net

mrm4@comcast.net

Points leader Chris Madden (44) tries to hold off Dennis Franklin (30).

Brandon Kinzer (18) battles Anthony White (2) for a top 5 spot during the
early laps.

Chris Wall (71) made a rare tip to East Tennessee and battles Tony
Knowles (66) just outside the top 10.

Skip Arp (97) driving Bobby Giffin's GRT spent most of the feature trying
to get past Anthony White (2).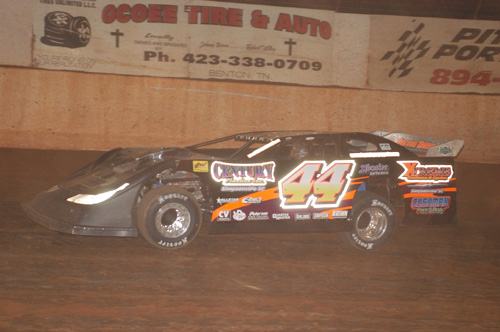 (44) Chris Madden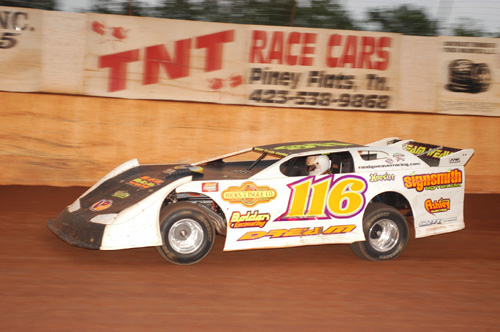 (116) Randy Weaver

Race Winner Randy Weaver

Randy Weaver & Crew