Butler Racing Photos
Blue/Gray 100
Cherokee Speedway
October 10-11, 2007


B
utlerRacingPhotos.com

rhett@butlerracingphotos.co
m

Shane Clanton sets a new track record at 14.998.

Freddy Smith qualifies 21st

Chris Madden enters the event as the track record holder.

Jimmy Owens makes his move on Chris Madden
with a few laps to go.

Clint Smith finishes 3rd.

Freddy Smith has an impressive run and passes Dennis
"Rambo" Franklin for 4th.

Mark Vineyard rounds out the top 5.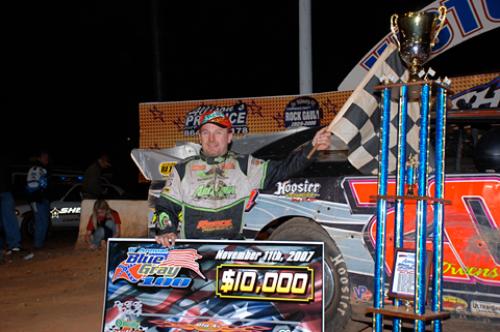 Jimmy Owens "The Newport Nightmare" celebrates his win in victory
lane.